Increase revenue and customer retention through wholesaling Lightwire Business's services.
Wholesale Connectivity Solutions
Our wholesale partners get access to our full range of products at a significant discount against Lightwire's retail rates, allowing for white labelling and generous margins.
Under our wholesale model you own customer billing and support – we're here to provide you service and support.
Lightwire bills and sends notifications directly to you.
Are you looking for a network provider? Voice solution specialist? Or a managed hardware service provider? We have the experience and tools to help deliver the results that your customers need.
Lightwire is a predominantly channel-focused business that works closely with our wholesalers and channel partners to constantly improve our services for you, our partners, and your end customers. It's our goal to create the best possible experience in connectivity. One way we do this is by making it as easy as possible to do business with us.
Running your own business is hard enough, we understand that you are looking for a partner that not only makes you look good, but also makes your live easier while at the same time earning you more money. We help our wholesalers with;
Personal account managers –Get better information faster by dealing with the people that can make things happen.
Direct line to key staff – Say goodbye to endless helpdesk queues.
Dedicated portal – Get real time insights into service usage via our very own portal, illume.
White labelled resources – We are not you. Get your own branding on our services and tools.
Contention free network – high quality and high speed.
The best possible experience in connectivity – we are committed to doing our absolute best in proving the best possible experience in connectivity for you, and your clients.
We are enabling our wholesale partners to achieve more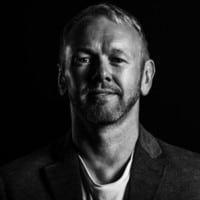 Jeremy Nees
Chief Product & Technology Officer @ The Instillery
The Instillery works with Lightwire Business because its people act as an extension of our own business. From sales, to pre-sale design, support and provisioning, they are easy to get in touch with and always proactively looking to help. Their focus on customer led development helps us gain valuable service insights and has enabled us to streamline service qualification, delivery and support.
We enable our partners, not compete with them..
You should be rewarded for making the best decisions for your clients
You work with clients that only want the best. You are neutral – solutions based. You are not here to exclusively sell Lightwire, you are here to find the best solution for your client.  We appreciate and respect that.
You have most likely been in business for a while and have built up a solid clientele that trust your expertise. We understand that you don't want to put your reputation on the line for a new third party. That's why we involve you in every step and treat your reputation as if it is our own.
You are all about processes
You are all about consistency. You want controlled processes to ensure your clients get the same premium service every time. We work with industry veterans to continuously optimise our processes.
Providing the Best Possible Experience in Connectivity
We are committed to providing the best possible experience in connectivity. We simply don't just look for the best solution, we create them. Do you share a commitment to providing only the best solutions as well? Reach out and ask us about our win-win wholesaler partnerships.
let's chat over the phone on how a win-win wholesale partnership will help us both succeed – AU: 1300 016 678 or NZ: 0800 534 567
7 Reasons Wholesalers Choose Lightwire Business
Pre-sales design, We have a strong technical team who excel at documenting service design and ensuring requirements are understood and delivered.
Price, We are not the cheapest business grade provider, but with our competitive and sustainable pricing practices, we are certainly not the most expensive – we offer value for money.
Support, We provide you with direct access to great people who are well trained. Escalation paths are transparent and you have ready access to senior management via mobile or email.
Post-sales implementation, We place a strong focus on processes and business improvement, which means we deliver on our contracts and exceed client expectations.
Transparency, Illume, our customer portal allows you to easily monitor and manage your customers' services. You can log, monitor and update tickets directly, as well as view real-time data on traffic and bandwidth utilisation, latency, call records, etc.
Service coordination, We can provide connectivity and coordinated IP telephony all over our own network. We can also provide managed network devices such as routers, switches, handsets, etc., or work with you if you prefer to provide and manage those services yourself.
Trans-Tasman, As clients expand across the Tasman, we can go with them, providing a single invoice and point of contact for support across both countries.
Are you passionate about connecting people and organisations?
We don't compete with you, we enable you to deliver the best possible experience in connectivity. Connect people and organisations on the Lightwire Business network as a wholesaler and enjoy generous profit margin. The following services are yours to white-label and add value to; 
Lightwire Business currently offers two types of internet services;
Business Grade Internet for organisations that value reliable always on connectivity and fast support 24/7 – 365 days per year.
Mobile Broadband Solutions are Excellent as a Failover Service or as a Temporary Internet Solution.
Fixed Wireless Internet connect remote locations to the internet via Lightwire's patented fixed wireless internet technology
Lightwire Business currently offers three types of Voice solutions also known as unified communications platforms;
3CX, a feature-rich solution that allows your clients to save time and money. Lightwire Business provides end-to-end support and plug & play SIP trunks. We are a tested and certified 3CX Preferred Platinum Partner
Teams Calling completes Microsoft Teams by adding high quality calling functionality to and from the public phone network, directly from the Teams application. It gives you the functionality of a traditional Business Phone System (PBX) with call-handling functions like call hold, transfer, forwarding and voicemail all in the cloud, but without the actual PBX.
SIP Lines are designed to be low cost, flexible and with increased functionality, SIP voice solutions don't just connect your offices and clients in New Zealand and Australia, they connect staff wherever they are in the world.