3CX Phone System is an open standards communications solution. The phone system delivers a complete unified communications solution which can be integrated with your Office 365, CRM and ERP systems. Lightwire provides this unified communications solution as a fully managed service hosted in AWS.
3CX Phone System is an open standards communications solution. The phone system delivers a complete unified communications solution which can be integrated with your Office 365, CRM and ERP systems. Lightwire provides this unified communications solution as a fully managed service hosted in AWS.
Softphones for Windows and Mac, apps for iOS and Android and a web-based client work seamlessly together for unbeatable connectivity and mobility. Users can make and receive calls, view the presence of colleagues, schedule conferences, take part in a web meeting, transfer calls and more.
With 3CX, remote workers will be able to make interoffice phone calls for free and customers can reach out to them at a lower charge. The PBX phone system also eliminates licensing and billing on a per extension basis.
With 3CX, you don't have to determine how many users or mailboxes you require on day one.  As your business grows or changes, your 3CX phone system can change with it.  New location? No problem. Moving? No worries. Employees working remotely? It's easy.
The 3CX chat function enables you to send and receive messages to colleagues, customers, and web visitors. Engage with your client base on their preferred channel whether that's over a call, a chat, or video call.
Pricing to suit business of all sizes
For an easy-to-use feature-rich Unified Communications solution with all the features of an advanced contact centre, you'll struggle to find better value elsewhere. 
3CX enables your phone to function as your office phone, allowing you to make and take calls on your "office" phone wherever you are using 4G or WiFi.
Make free Inter-office calls and branch calls
Mobile phone app enables your phone to function like your office phone
Reduce travel expenses with integrated (video) conferencing
Allow employees to communicate together via instant messaging, without the need to rely on third-party internet messaging systems.
How much more freedom can you and your mobile workforce enjoy if you aren't fixed to your office landline?
Boost Productivity with 3CX
Because you're communicating via the internet, you get features like video/web conferencing, mobile device clients, and click-to-call functionality, which help increase productivity without costing you anything extra.
Phone calls, video conferencing, SMS, email and Live Chat can be connected for users to share and access data all from one centralized location, in real-time.
Send voicemails converted to sound files and forwarded via email.
Match a caller ID to a customer and know who is calling.
Automatically log calls in your CRM system for reporting and customer service purposes.
What would increased collaboration, mobility, and enhanced customer experience mean for your organisation?
What would you do if you don't have to worry about failures, outages, and security issues?
Automatic detection & blacklisting of SIP attack tools
Increased secure web server configuration
Revolutionary VOIP security & encryption with A+ rating from SSL Lab
Automatic fail-over for improved redundancy
Enough features for your business
3CX is an easy-to-use feature-rich unified communications solution with all the functionality you can possibly imagine. In fact, 3CX has so many features that I don't even want to count them all.
You don't have to worry about installation or management 
Unlike other communication platforms, we fully install and manage your telecommunication needs.
Lightwire's 3CX telecommunications solution is tested and certified against each build. No manual configuration required, just plug and play your PBX with a Lightwire Business SIP Trunk for the smoothest and most reliable on-premises or hosted telecommunications experience.
Let us take away the stress and strain of moving telecommunications providers. Lightwire advanced certified voice engineers will ensure a smooth transition to your superior telecommunications solution.
With Lightwire Business you never have to worry about your telecommunications ever again.
How's Lightwire's 3CX Unified communitions different?
99.9999% up-time is guaranteed.
You want uninterrupted connectivity. That's why Lightwire's 3CX is hosted on Amazon Web Services (AWS) and supported by our in-house team of advanced certified 3CX voice engineers. You'll be able to enjoy;
Improved failover times. With Lightwire's 3CX hosted on AWS, the time to failover in the event of a primary server outage will drop to a couple of minutes.
Connectivity unimpacted by our system and infrastructure. Being hosted on AWS, even if your Lightwire internet connection is down, you can continue to use the 3CX mobile app on a 3rd party mobile network. 
24/7 Support free of charge. The Lightwire Business support team is available 24/7 for partners and customers.
Lightwire Business is the only 3CX partner that holds the preferred partner and platinum 3CX partner status in both Australia and New Zealand. We have been tested and certified against each build by 3CX.
Making informed voice decisions has never been easier
Know exactly what's going on with your voice service from call volume to how many simultaneous calls you're making. Illume, our customer portal transforms voice data into actionable information, so you can make informed decisions regarding your 3CX service.
Sign up for the 14-day risk-free 3CX trial so you can judge the performance for yourself.
With the 3CX mobile app you don't need a desk phone anymore, but some staff will still want a desk phone. 
Our managed phones are delivered fully configured for use with our 3CX unified communications solution, but can also terminate directly to our soft switch with a single line per phone for smaller deployments.
As with all of our managed hardware solutions, any faulty units are replaced next business day.
Managed pricing based on a 24 month term. All prices excludes GST.
3CX, the most powerful, cost-effective unified communication solution can be the backbone of your organisation's communications with plans starting from $169 per month.
Whether you just need a few 3CX channels for a small branch office or enough channels to operate all the inbound and outbound calls for your call centre, we have a 3CX bundle that will suit your needs.
Lightwire's unlimited plans will pack even more punch in Australia, with inbound calls to 1800 and 1300 numbers also included without additional charge.
And if you ever need help?
We have a friendly team of certified voice engineers available 24/7 to give you hands-on support.
Join
100+
of Happy 3CX customers
Questions regarding our pricing structure? Send us a note at sales@lightwirebusiness.com or let's chat over the phone on AU: 1300 016 678 or NZ: 0800 534 567
Frequently Asked Questions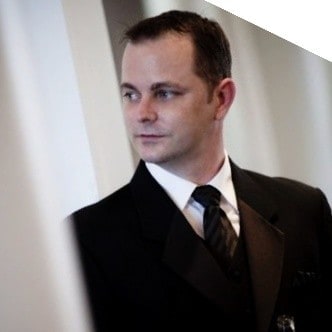 AJ Williams
Managing Director @ Mercury IT
Lightwire offers 3CX at extremely competitive rates while providing market leading service and support. Mercury IT prides itself on partnering with the best in the business, and with Lightwire we know our clients are in good hands.
Ed Blackman
Chief Technology Officer @ Reckon
The 3CX solution offered by Lightwire enabled low cost and rapid deployment for several hundred of our staff while providing mobility through the PC client and smartphone app. When the COVID-19 threat emerged, we were able to transition all staff to work from home immediately with no disruption to our customer experience.
Making the decision to work with a new communications platform is not an easy or risk free decision to make.
We know that you have questions. Will our support be as good as we say it will be? How fast are we to respond? How transparent is the provisioning process and account management tools? What if 3CX is not what I'm looking for?
That's why we offer a 14-day, risk-free trial. If you after 14 days you don't like it, it will cancel automatically.
The 3CX 14-day trial is on an already in production instance, so it's like any other 3CX we host, but we just add those who want to test to it. It's already set up for you to test calling quality to and from Australia and New Zealand numbers.
Try 3cx, 14-days risk-free
General Features

Extensions
Unlimited
Number of Simultaneous Calls Supported
> 1,024
Call Logging
Call Forward on Busy or No Answer
Call Routing by DID
Auto Attendant / Digital Receptionist
Voicemail/ Music on Hold
Central Phonebook
Call Transfer
MWI – Message Waiting Indicator
Ring Extension & Mobile Simultaneously
Automatic Pickup on Busy
Supports SIP Trunks/ Gateways
Sennheiser Headset Integration
Extensive Codec Support (G711, G722, GSM, Speex, ILBC)
G729 Codec Support
Custom FQDN
Busy Lamp Field (BLF)
Call Reporting
Call Parking / Pickup
Call Queuing
Call Recording (10GB default storage size)
Intercom/ Paging
Call Recordings Management
Configure BLF's from the Clients

Management and Scalability

Web-based Management Console
Automated Provisioning of Devices
Real Time Web-based System Status
Integrated Web Server
Easy Backup and Restore
SBC to Configure Remote Extensions
VMware / Hyper-V Compatibility
Scheduled Backup
Connect Remote 3CX PBX Systems (Bridges)
Scheduled Restore
Inbuilt Fail Over Functionality

Unified Communications

See the Presence of Your Colleagues
Receive Voice Mail via Email
Advanced Forwarding Rules
Setting Up Conference Calls
Click2Call Extension
View Presence of Remote Offices
✔

Call Centre / Contact Centre

Call Flow Designer
Advanced Queue Strategies
Advanced Call Reporting
Real Time Queue Statistics
Queue Reports
Barge In / Listen In / Whisper
Query Customer Name Based on Caller ID
Ability to Use 3CX Clients API
Link Company Directory with LDAP / ODBC
Sync Phonebook with Microsoft Exchange
Real Time Queue Monitoring
Wallboard
Switchboard Queue Manager View
Call Recordings Search
Supervisor can Log Agents In/Out
Supports External Agents
Callback if queue full
CRM Integration / Scripting Interface
SLA alerting/reporting

✔
Mobility

Android Client
iOS Client
Windows Client
Mac Client
Web client
Manage the 3CX Client from within the Console
Includes 3CX Tunnel to Avoid NAT Problems
 

IP Phone Management

Automatic Plug & Play Phone Provisioning
Manage IP Phones Network Wide from Console
Restart Phones Remotely
Update & Manage Firmware Network Wide
Supports Popular SIP Phones
 

Application Integration

Office 365 (address book only)
Microsoft Outlook
TAPI
Office 365
Salesforce
Microsoft Dynamics
Microsoft Exchange 2013 / LDAP / ODBC
SugarCRM
Google Contacts
Exact
Zendesk
Freshdesk
act!
Datev
Hotel Module
Fidelio Certified
Mitel Compatible
Multiline TAPI
 

Web Conferencing

Plugin Free – WebRTC
One-click conference
Meeting Recording
Remote Control / Assistance
Screen Sharing
Unlimited Users
Participants Included
50
Sign up for the 14-day risk-free 3CX trial so you can judge the performance for yourself.
The 3CX Onboarding Process
Discovery
3CX is a feature rich and highly configurable solution. We will work with you to make sure it's right for your clients.
Test extensions
This helps end users get a feel for 3CX, while also ensuring that stakeholders are happy. 
Ready to order 3CX?
When your clients are ready to order 3CX, send an email to sales@ lightwirebusiness.com
Service contract
Lightwire will send a digital agreement to you via Docusign. Upon signing we will kick-off the provisioning process.
Provisioning 
Provisioning and porting typically takes between 2-4 weeks in NZ, and 4-6 weeks in Australia.
Completion and training
 If training has been requested, this will be completed prior to handover.
Our team of 3CX advanced certified voice engineers will work with you to ensure a smooth transition. Below is a shortened representation of the 3CX provisioning process.
Extension and porting information requested
Numbers submitted to carrier for porting
Building and configuring PBX with SIP trunks
Adding and testing extensions and call flows
Customer to test call flows and sign off
Divert porting numbers to temporary numbers
Adding porting numbers to PBX on porting day
Test and confirm ported numbers
User Guides for Lightwire's 3CX Hosted Unified Communications Solution