Your Organisation Deserves Better
In a hyper-connected world, you are losing money every moment your organisation is not online. Lightwire's network is designed with your bottom line in mind.
Providing the best possible experience in connectivity
With Lightwire you get practical, quality solutions with the best service and support in the industry, a fact backed by our 96% customer satisfaction rating.
Get to know Teams Calling and learn if it's something for you and your organisation (or not) in an informal no obligations webinar with Nick Phillips.
Helping you make the most out of
Connecting you to reliable high-speed internet in New Zealand and Australia
Bespoke WAN solutions to connect multiple offices using MPLS or SD-WAN designs
Get connected in rural environments with Lightwire's rural broadband solutions
3CX, Teams Calling, and SIP trunks – we have the option best suited to your business
Utilising FortiGate security, we provide bespoke threat protection and reporting
Real-time and historical insights for your IT, Network & Finance teams
Why Organisations Love Lightwire Business
Dan Allen
Owner @ Unit Networks
Every experience my team and I have had with Lightwire has been overwhelmingly positive. I had comments from a staff member again today saying how efficient and knowledgeable the Lightwire support staff are. So thanks from all the team at Unit Networks, your team makes light work of what can sometimes be very challenging situations.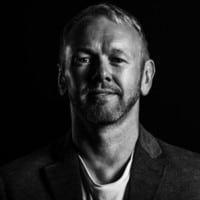 Jeremy Nees
Chief Technology Officer @ The Instillery
The Instillery works with Lightwire Business because its people act as an extension of our own business. From sales, to pre-sale design, support and provisioning, they are easy to get in touch with and always proactively looking to help. Their focus on customer led development helps us gain valuable service insights and has enabled us to streamline service qualification, delivery and support.
Kevin Clark
ICT Manager @ Horzon Energy Group
The service and support we have received from Matt, Rahman and David have been excellent. They are knowledgeable, very helpful, and always happy to go over and beyond. The implemented design is solid and tested very well during our DR and fail-over testing. All the VPN, Firewall and WAN site cut-overs have gone smoothly and without issue.
Previously we posted which Microsoft license do I need to use Direct Routing for Teams Calling from Lightwire Business in 2020, and this is an update, which now includes some
Read More »
Trusted by Zscaler, Financial Markets Authority and thousands more
Uncompromised quality comes from an almost 15-year track record of applying research and development to help people and organisations connect with the world, no matter their location. Customers love how responsive we are and value the accuracy of the detail we provide. From our sales team to our network engineers, we differentiate ourselves through our focus on customer service.
Illume improvements per month
Through our New Zealand and Australian operations, we are committed to delivering fast, reliable trans-Tasman connectivity solutions for clients on either side of the ditch.
With Lightwire Business you have a clearly defined support structure to get you going, and to keep you going. 24/7, 365 days per year, we are here to help.
We are here to create the best possible experiences in connectivity, we don't just look for a better solution, we create one.
Give us a call on AU: 1300 016 678 or NZ: 0800 534 567
We're here to help! Contact our friendly team of experts and we'll answer any questions you might have.
We want our efforts to have a positive impact on others. We want every transaction with our clients to result in us improving our planet.
Trees planted since April 2017
What's new at Lightwire Business
Previously we posted which Microsoft license do I need to use Direct Routing for Teams Calling from Lightwire Business in 2020, and this is an
Read More »
Lightwire Business delivers for Queensland Rail in record time. On the 17th March 2020, Alison Day, GM Information and Communication Technology at Queensland Rail, was faced with
Read More »
Surely, this can't be the best option? You only get value out of Teams Calling or any voice solution if all staff members can make
Read More »
Want to know the latest news, resources, articles, and our sometimes controversial insights on the industry? Check out our blog.
Choose a better way to get connected